Workshop – NOUSAKU LAB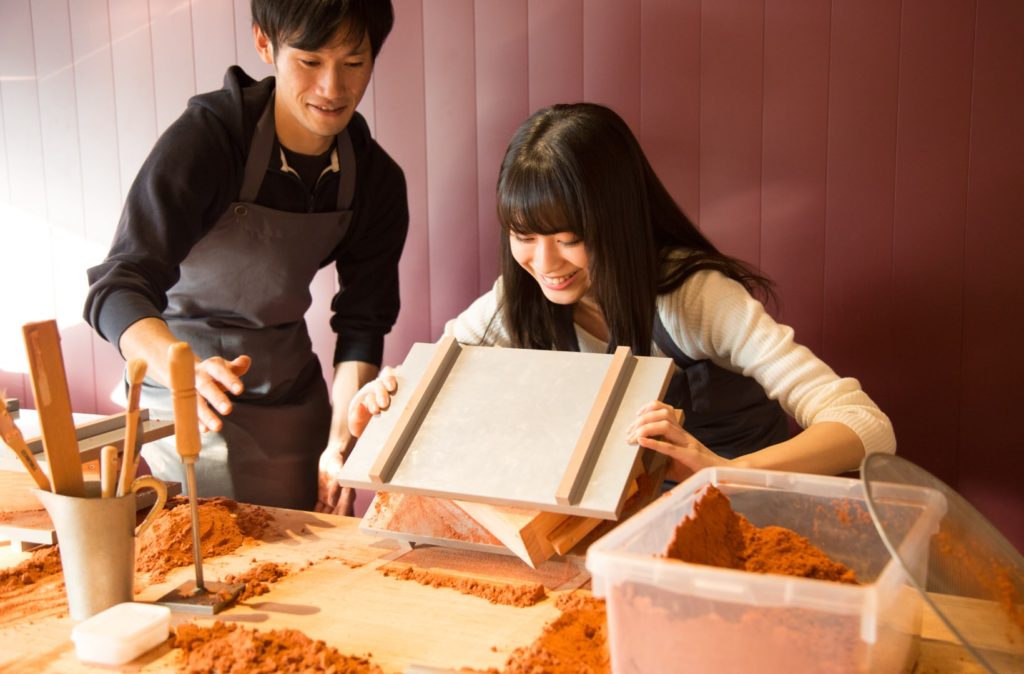 You can try hands-on tin casting in this workshop, using sand casting, which is one of the traditional casting method.
Create your own original tin item together with a special memory to take home with you.
Please note that entry to NOUSAKU will be refused in case;
– you have a fever of 37.5 degree Celsius or higher,
– you have cold symptoms such as coughing, sore throat, sneezing or runny nose.
– you are not wearing a mask.
Advance
reservation
Required
Please email us by 7 days before your visit.
Email: kanko[at sign]nousaku.co.jp
Closed
New Year's holiday
Group size
1-15 people
Price & Duration
For safety, children under 13 years old must be accompanied by a guardian.
Children over 8 years old can join the "Chopstick rest – Animal" course without a guardian.

Duration : 90 min.
Start time 10:00 / 13:00 / 15:00

Duration : 30 min.
Price : 6 – 12 years old: JPY 500 / Others: JPY 1,000
Start time 11:30 / 14:30

Meeting point
NOUSAKU LAB in the building
– Please make the payment and receive an apron at FACTORY SHOP before the start time of the workshop.
Notes
– Appropriate clothing and footwear is recommended as we use sand during the workshop.
– Please refrain from drinking, eating or smoking inside NOUSAKU LAB.
– Photography and video recording without using a flash are allowed – but for personal use only.
– Please note that the workshop might take longer than scheduled time.
– Please note that we shall not bear any responsibility for any accidents or injuries as a result of personal issues.
– Your entry to the workshop will be refused while intoxicated.