Neighborhood – DESIGN CENTER –
Toyama is known for craftsmanship. As well as copper industry in Takaoka, there are various traditional handcrafts such as lacquerwares, silk fabrics, wooden arts, Japanese papers, glasses and ceramics.
We are pleased to introduce a nice place which is just 3-minute walk from our foundry and where you can find those crafts of TOYAMA.
This facility consists of "Toyama Design Center" and "Takaoka Design & Craft Center". We recommend this place to whom wants to see Toyama crafts & craftmanship, is interested in designs or has a spare time after visiting our foundry.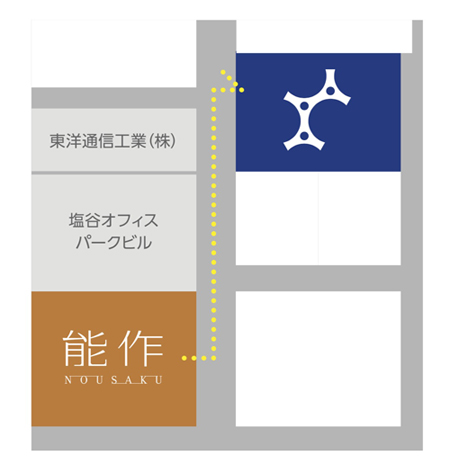 Summary of facility
Address
ZIP: 939-1119
Office park 5, Takaoka City, Toyama

Time
9:00 – 17:00
Closed
National holiday
*Parking available
*No air conditioning in the facility
*Washroom and baby changing station available
*No reservation required and free for enter (No guide)
Toyama Design Center
Toyama prefecture selects well designed and functional products which are designed, manufactured or sold in Toyama as "Toyama Products". Over 200 items have been selected since the start of this project in 2002. You will find some of them here.
Contact: +81-766-62-0510 (available from Monday to Friday) (Japanese only)
https://www.toyamadesign.jp/
Takaoka Design & Craft Center
Takaoka city, where the techniques of casting and lacquer have been handed down for 400 hundred years, has held craft competitions for craftsmen in Japan since 1986. All the grand-prix objects are exhibited here.
Contact: +81-766-62-0520 (available from Tuesday to Sunday) (Japanese only)
http://suncenter.co.jp/takaoka/