600271 UNIQUE Bowl 15 – tin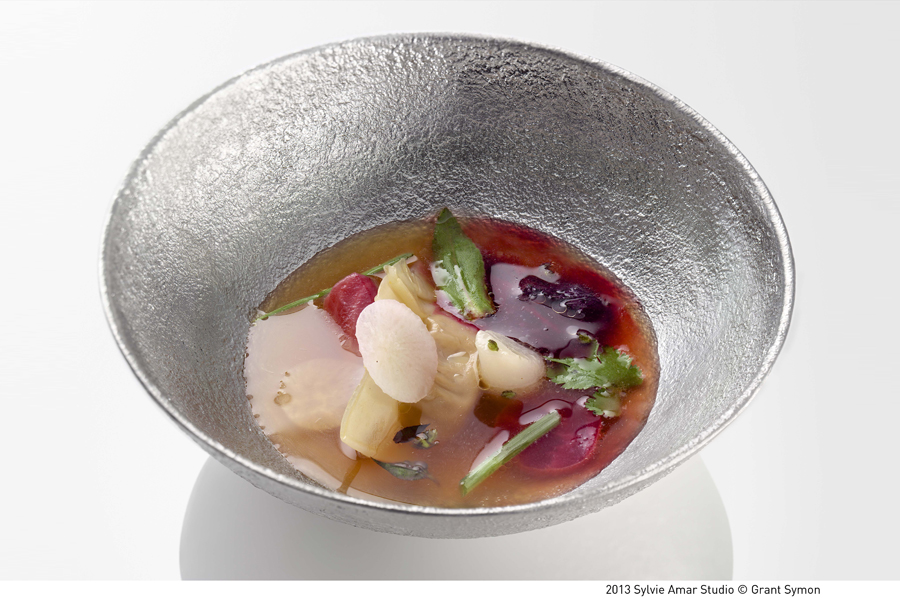 No.
600271
Name
UNIQUE Bowl 15
Size
Ø150
Color/Shape
tin
Price
¥Contact us for the price list (¥Contact us for the price list)
Material
100% Tin
Introduction
25. Mr. William Ledeuil - Bouillon de canard-citronnelle, foie gras
30. Mr. Yann Brys - Sucette façon pomme d'amour
24. UNIQUE Bowl 15 – tin

Products 'Collections, design by Sylvie Amar Studio' were made by artisans of NOUSAKU using casting techniques handed down over 400 years in Takaoka, Japan. The Collection is exclusively designed for the professionals of hotel & restaurant industry, and not for the retail market.

In order to sustain the durability, please follow the conditions of use listed.

- Avoid exposing the items at temperatures below 0 ° C and above 100 ° C.
- Not suitable for use in dishwashing or drying machines.
- Use a soft cloth or sponge with a mild detergent (ph neutral) for a routine care.
- To restore the luster, it is recommended to clean with water and baking soda,
rubbing in a circle.
- Do not put the item near open flame nor use it in an oven or a microwave
as the melting point is low.
- Do not store tin wares in a freezer or refrigerator more than 30 minutes.
(Only 2-3 minutes is enough to cool.)
- Tin wares become very hot when hot liquid is poured. Take care not to be burnt
when handle.
- Some items of 'Sylvie Amar Studio Collections' are applied clear coating finish with
bottom rim or bottom face to prevent marking on table linen.
- As tin is a soft material, use of silverware may cause scratches on the surface.