NOUSAKU 100th Anniversary event at Toyama Daiwa Department Store
Celebrating the 100th anniversary, we have been carried out the "100 Sorori vases" project, featuring 100 artisans based in Takaoka City.
In this project, 100 craftsmen based in Takaoka applied their special finishing to each Sorori vases so as to embody their craftsmanship and brilliant technique.
Introducing the background of the 100 vases, we are now holding the 3rd special exhibition at Toyama Daiwa Department Store, following Fukuoka and Osaka.
*We accept the order for all Sorori vase based on build to order. The special brochure introducing every Sorori will be on sale during the period.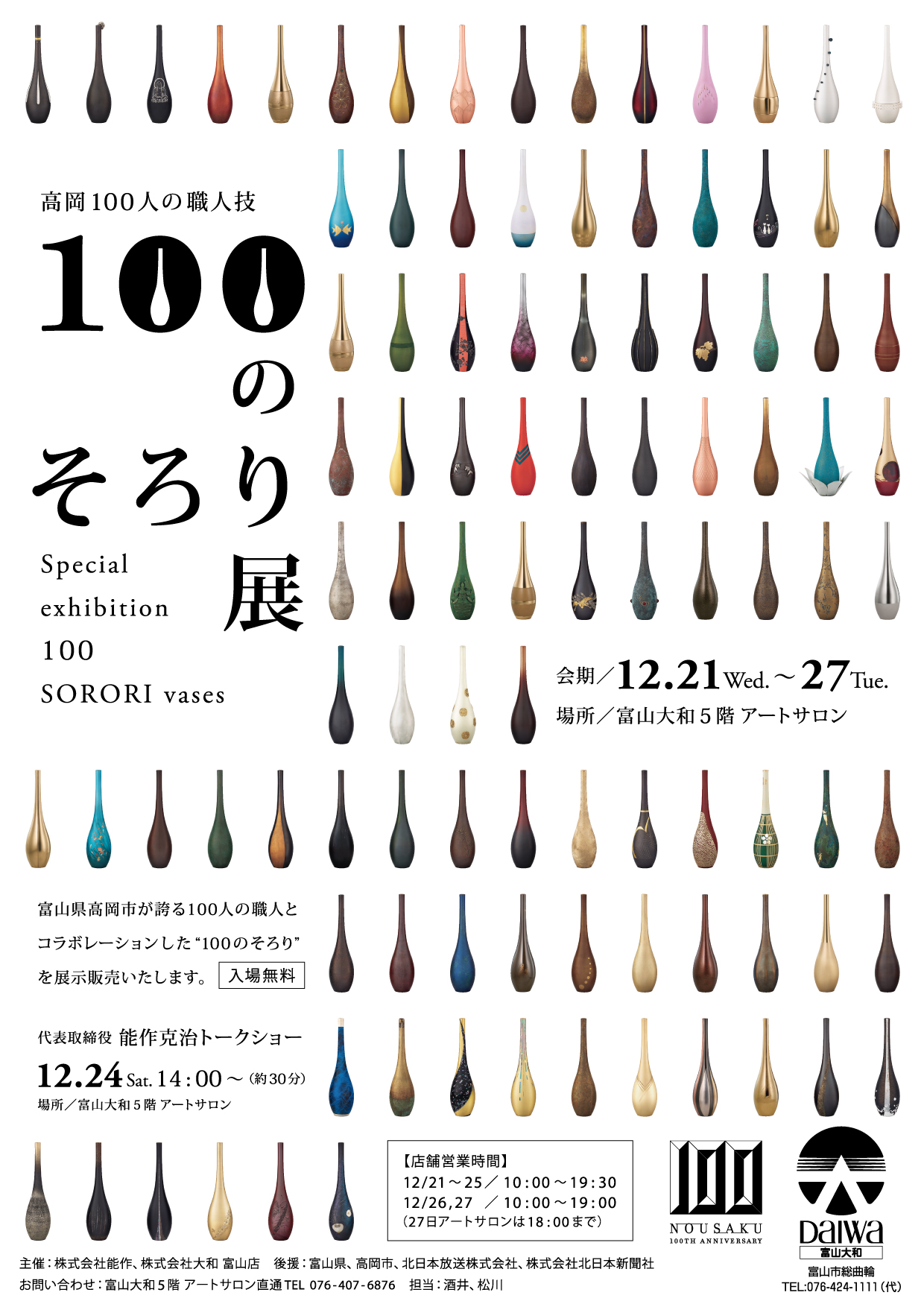 NOUSAKU 100th Anniversary – special exhibition
Period: Dec 21st (Wed) to 27th (Tue)
Vennue: Art salon on the 5th floor, Toyama Daiwa Department Store
TEL: 076-407-6876
In the meantime, our president will give a public talk at the venue, from 2pm on Dec 24th (Sat). *Presented in Japanese about 30 min
In addition, customers who purchase over JPY 10,000 at the shop will receive a special gift.
*The gift is presented only to the first 100 arrivals and limited to one per customer.
We hope you to visit the shop during this holiday season and enjoy the special exhibition.