Limited Items for New Year
We are pleased to announce that the following limited items for new year are now available at our retail and online shops  in Japan.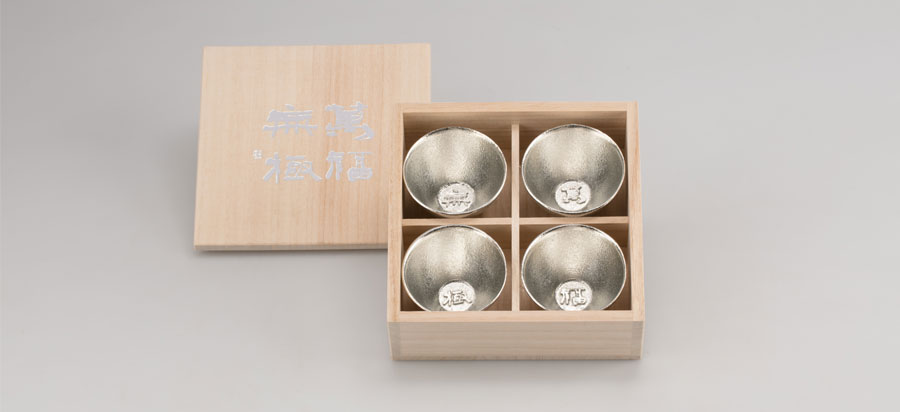 Tin 100% chopsticks and sake cups which have each of Chinese characters "萬福無極 (manfuku-mukyoku)" written by Mr. Shogo Kuroda, a Japanese calligrapher in Takaoka-city. This word means "unlimited happiness" and used to wish happy life.
Sake Cup – unlimited happiness – set of 4
Price: JPY 19,440 (incl. tax) Capacity: approx. 30 cc
Chopstick Rest – unlimited happiness – set of 4
Price: JPY 4,320 (incl. tax)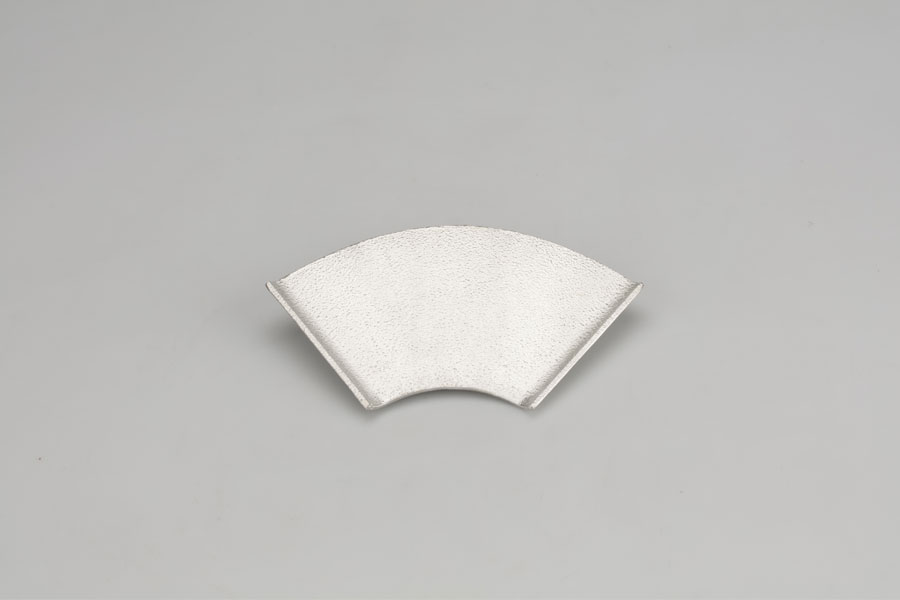 Taking after a fan-shaped lacquer plate by NOSAKU, lacquerwares shop in Kanazawa, we made tin fan-shaped plate. The sand texture made by casting enhances its beautiful form, which has been evolved in long history. Fan is said to have the meaning of "prosperity" in Japan since it widens toward the end when opened.
Fan-shaped Plate
Price: JPY 5,400 (incl. tax)
Size: H8 W183 D107 mm
For sale from December 6, 2017
The number of items is limited. Kindly ask each shop for the availability.
All of us at NOUSAKU look forward to your visit.