Our foundry signs won the SDA awards
We are pleased to announce that signs in our new foundry, designed by Mr. Yoshifumi Mizuno from Mizuno-zuanshitsu, won the 51st SDA awards. This award is hosted by the Japan Sign Design Association aiming at improvement and promotion of sign designs.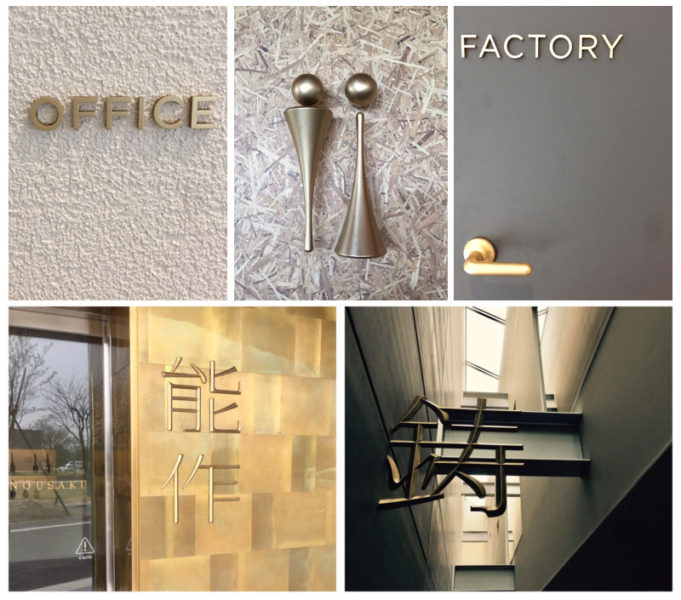 You can find various catchy designs throughout our new foundry, such as brass signs and the other signs with a motif of our wind bells.
Please also have a look those awarded signs when you have an opportunity to visit our foundry.