We are happy to announce that the limited gift sets for this summer will be available at our retail and online shops in Japan.
Each set makes a perfect gift for any occasion in this season as tin items give a cool feeling.
Please don't miss your chance to get the limited-supply set items.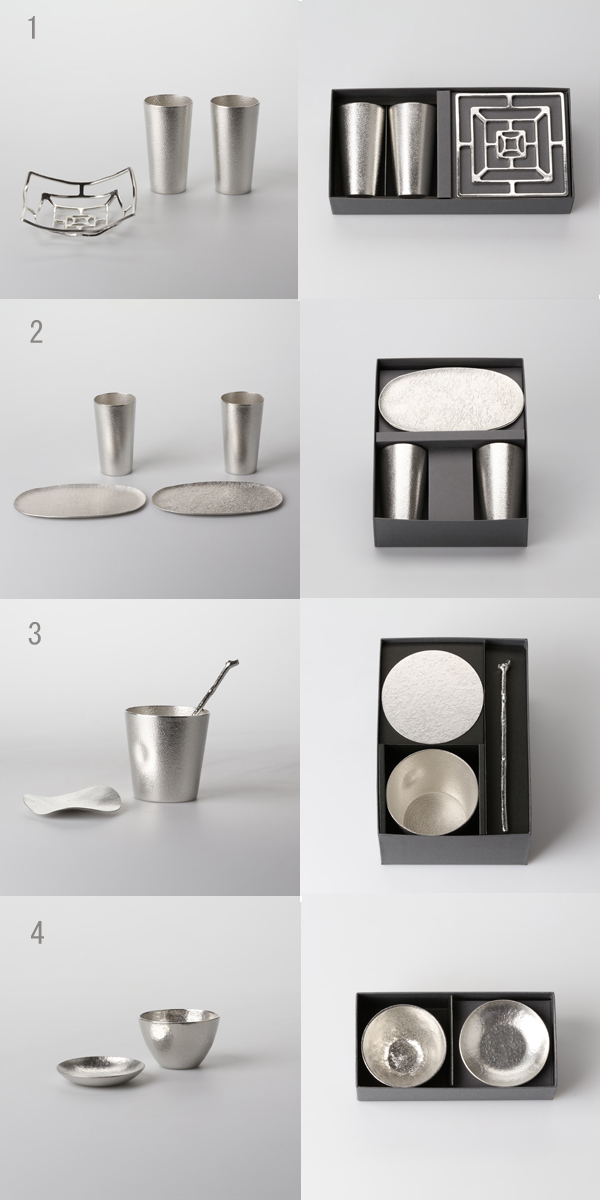 1. 2 cups and KAGO square – S                     JPY 15,552 (incl.tax)
2. 2 beer cups and 2 oval plates                    JPY 22,140 (incl.tax)
3. NAJIMI tumbler, stirrer and SUZUMARU  JPY 10,260 (incl.tax)
4. Sake cup and SUZUKOZARA                       JPY 5,724 (incl.tax)
On sale: from July 13th to August 31st
Only available at our retail shops and online shops in Japan.
Customers who purchase over JPY 20,000 will receive the original charm in the motif of KAGO square – L. Casted and hand finished by our craftsmen, the miniature still enables us to enjoy the malleability, same as the original item.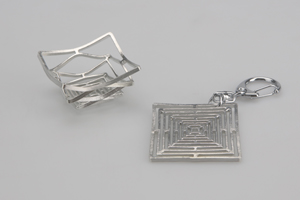 All of us at NOUSAKU look forward to your visit.