Limited edition: "Wind bell – the Milky Way"
We are pleased to announce that the limited edition: "Wind bell – the Milky Way" will be available at our retail and online shops in Japan from June 14th.
"Tanabata" known as "The Star Festival" is celebrated in July, to commemorate the romantic story of two lovers represented by the stars Vega and Altair. According to a legend, the Milky Way separates these lovers, and they are allowed to across the Milky Way and meet each other only once a year on the evening of July 7th.
Two separate slips are becoming one and it express the story of two lovers.
Please enjoy the twinkle sound floating in the breeze while imaging the beautiful starlit sky.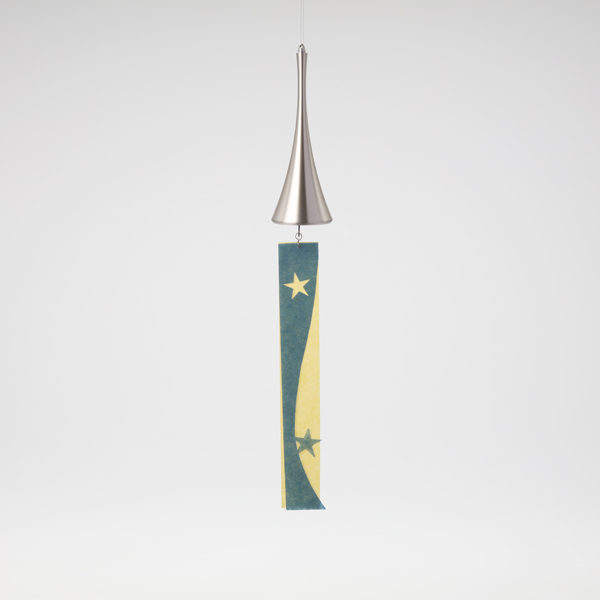 On sales: June 14th
Price: JPY 5,724 (incl. tax)
This is a limited supply item. Kindly contact each shop for the availability.
All of us at NOUSAKU look forward to your visit.