Limited edition in this summer: Beer cup – "Cracked Ice"
Following last year, we are pleased to announce that the limited edition: beer cup – "Cracked Ice" will be available at our retail and online shops from May 10th.
Different from casting surface, it is given a special vibration finishing which enables us to enjoy the shimmering glitter texture.
With its cool-looking surface, the cup will be definitely perfect for a summer gift.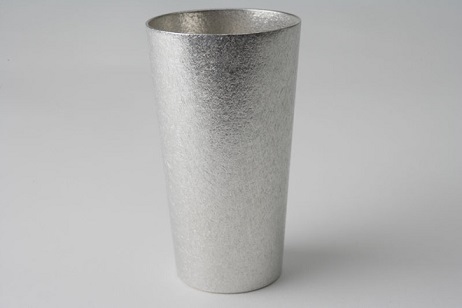 Price : JPY 6,804 (incl. tax)
Capacity : approx. 200 cc
Material : 100% Tin
This is a limited supply item. Kindly contact each shop for more information.
All of us at NOUSAKU look forward to your visit.