NOUSAKU 100th Anniversary exhibition at Taiwan
Celebrating the 100th anniversary of our foundation, we are holding the special exhibition "100 Sorori vases" at Taiwan.
Sorori is a single-stem vase which has been recognized as one of the key items in a long history of traditional tea ceremony. With its traditional vase, we carried out the project featuring 100 stunning artisans in Takaoka to introduce the traditions and techniques handed down in our area.
Besides the vases, our tin sake cups will be also available to purchase on site. We hope you enjoy the art pieces which embody craftsmanship and feel the history of Takaoka through the exhibition.
*We accept the order for all Sorori vase based on build to order. The special brochure introducing every Sorori will be on sale on site.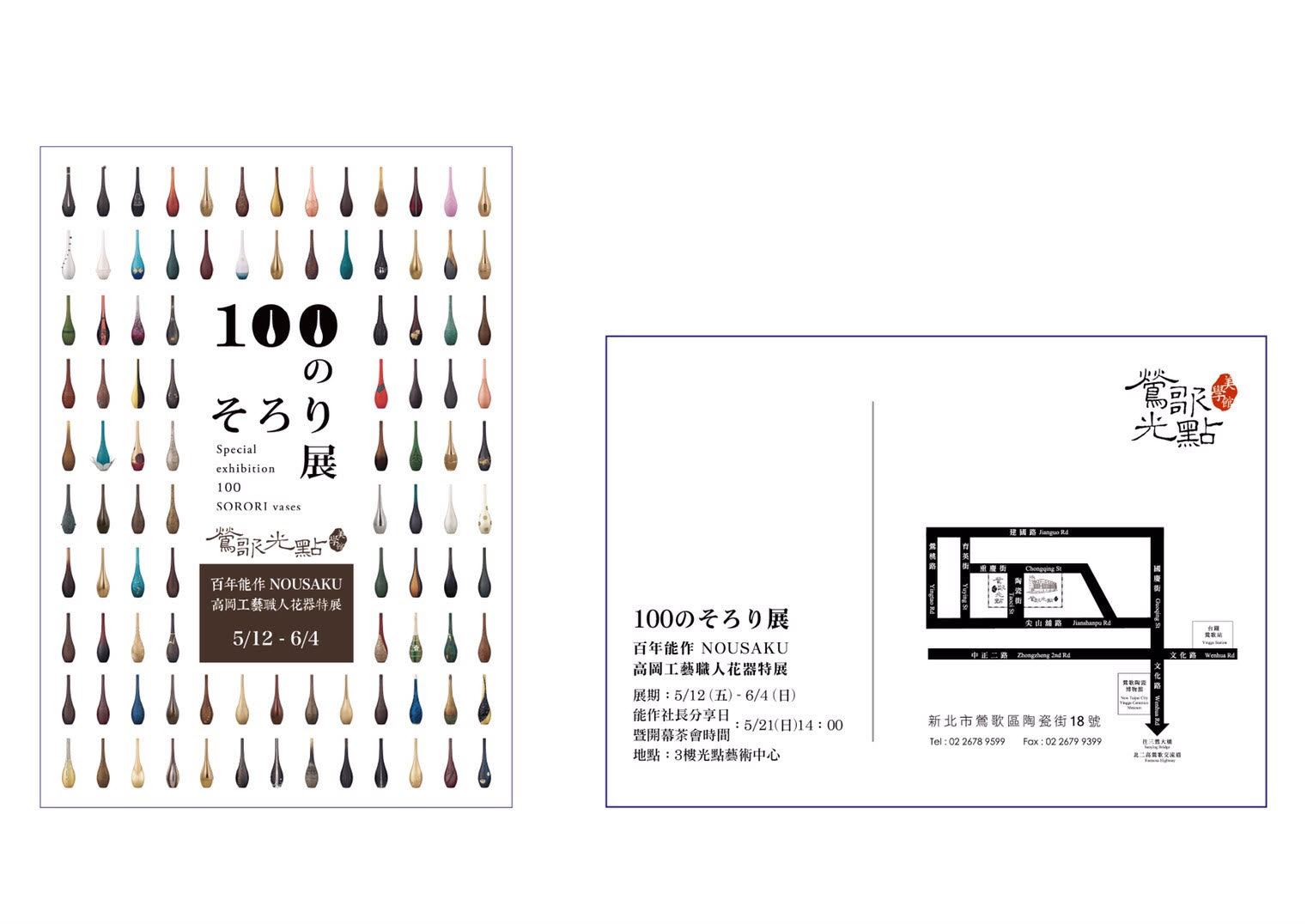 NOUSAKU 100th Anniversary – special exhibition
Period: May 12th (Fri) to June 4th (Sun)
Venue: 鶯歌光點美學館 (Taiwan)
Our president will give a public talk at the venue from 2pm on May 21st (Sun).
*about 45min. Presented both in Japanese and in Chinese
We hope you to visit the exhibition if you have a chance to be in Taiwan during the period.