NOUSAKU 100th Anniversary exhibition at JR Kyoto Isetan
Celebrating the 100th anniversary of our foundation, we will hold the special exhibition "100 Sorori vases" at JR Kyoto Isetan Department Store as well.
Sorori is a single-stem vase which has been recognized as one of the key items in a long history of traditional tea ceremony. With its traditional vase, we carried out the project featuring 100 stunning artisans in Takaoka to introduce the traditions and techniques handed down in our area.
We hope you feel the history of Takaoka through the art pieces and enjoy the exhibition.
*We accept the order for all Sorori vase based on build to order. The special brochure introducing every Sorori will be on sale on site.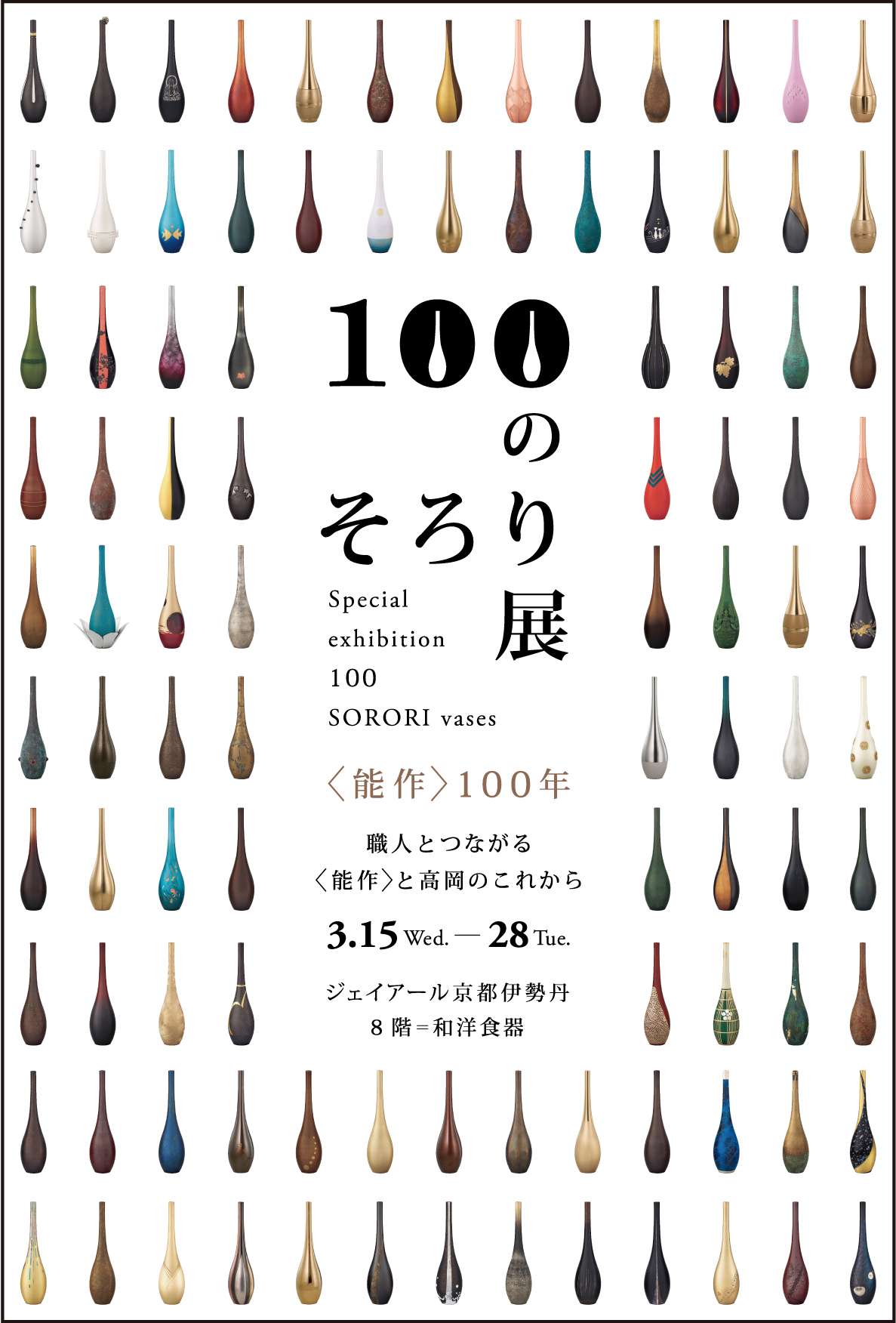 NOUSAKU 100th Anniversary – special exhibition
Period: Mar 15th (Wed) to 28th (Tue)
Vennue: 8th floor, JR Kyoto Isetan Department Store
During the period, customers who purchase Sorori vase will receive a special gift.
We hope you to visit the shop and enjoy the exhibitions.