Takaoka, where we are based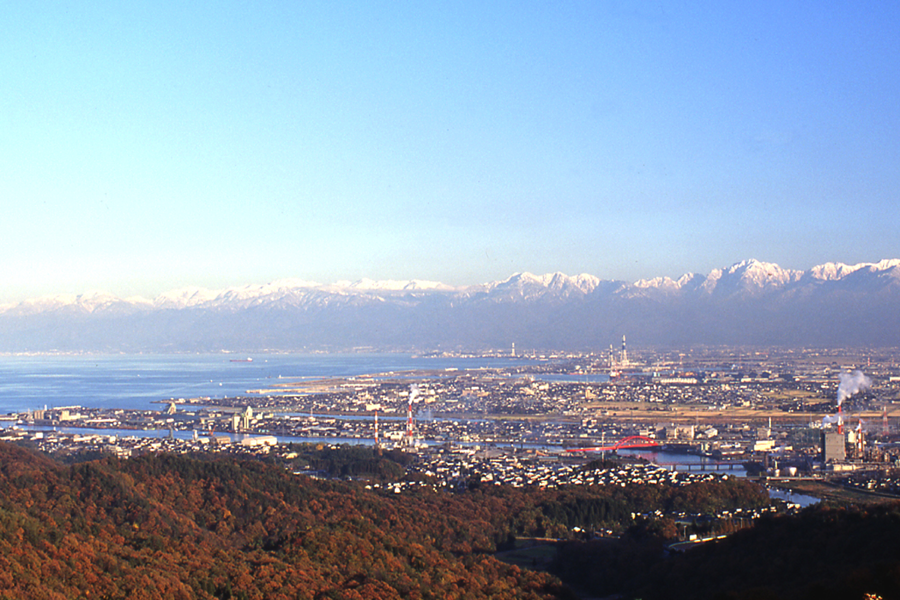 The prefectural capital, Toyama City, is located almost at the center of Toyama Prefecture. The city developed as a "1,000,000-koku* castle town" and now has been flourished as a city on the Tateyama Kurobe Alpine Route and the gateway to Kurobe Valley. Takaoka, located west of Toyama City, is a city of commerce and industry with 170,000 inhabitants and an international trading port. The city has many industries, such as aluminum, copperware, paper/ pulp, and medicine, whose volume is one of the highest among the cities located on the Sea of Japan side. Takaoka supplies most of bronze bells and statues of Buddhist temples in the whole country.
Since the city was built more than 400 years ago, it has also left a number of cultural assets and maintained a traditional atmosphere.
*koku: Japanese old unit of measurement to assess the wealth
Takaoka city, at latitude 36 north and longitude 137 east. On the similar latitude as San Francisco, Beijing, and Athens.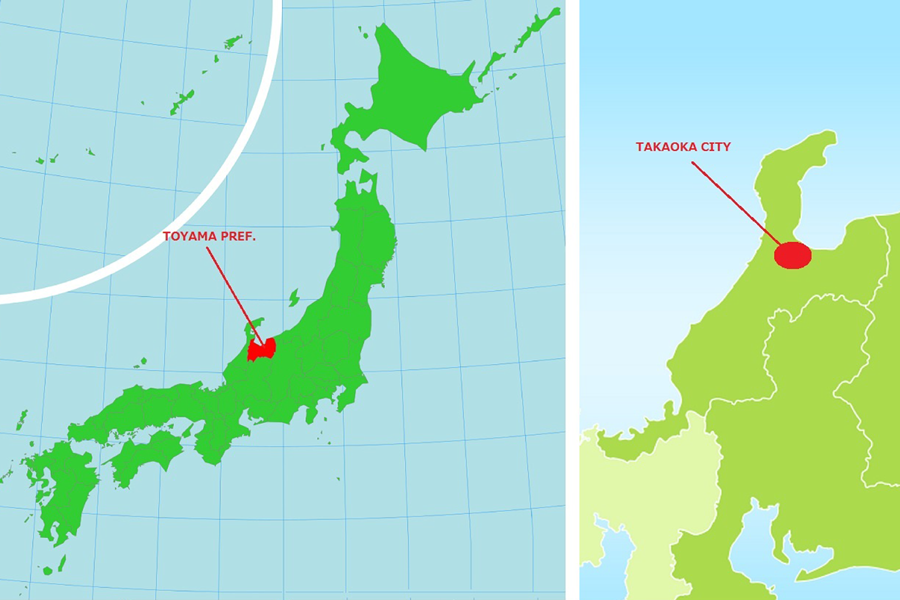 Casting technique of Takaoka city has been passed down through generations over 400 years.
In Takaoka's first 2 years to 1611, 7 imoji (metalworkers) at what is now Kanaya-machi were stationed. This marks the start of the long history of Takaoka Copper.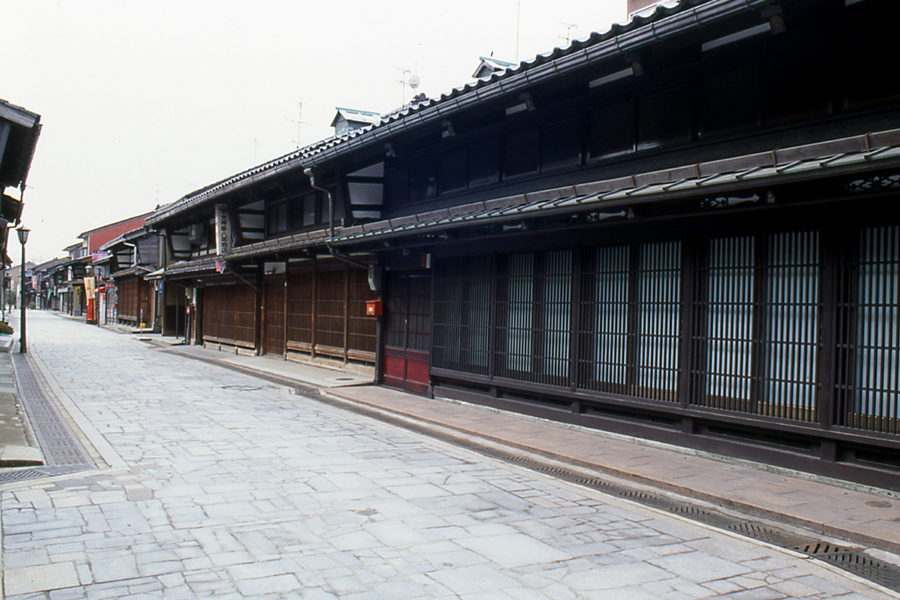 Founded in 1916, as a manufacturer of Buddhist altar fittings, copper and bronze bells for Buddhist temples, floral organ and traditional tea ceremony articles, NOUSAKU has been playing an important role in the local industry. With advanced casting techniques and the craftsmanship, NOUSAKU has started producing wind bells and table wares with designers using same casting technique. NOUSAKU not only carries on the torch, but also keeps seeking for new techniques and challenge of collaborations across industries exploring the possibility of casting.