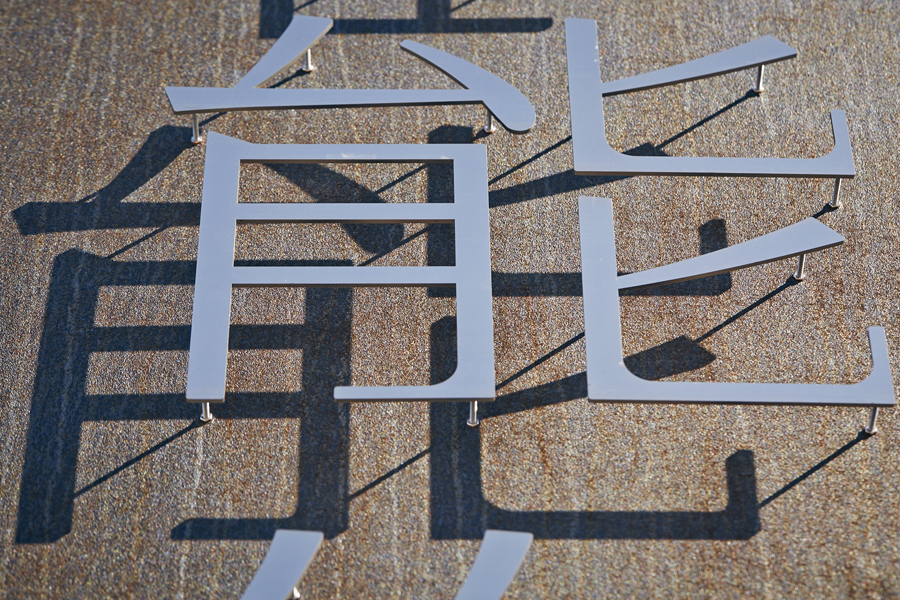 This page provides an overview of the website and several newly added functionality.
We hope that you will find this User Guide a useful source of reference both now and in the future.
1. About Language page
By clicking NOUSAKU logo, you will be back to www.nousaku.co.jp page where you select the language between English and Japanese. Here you can enjoy photo gallery of our foundry in Takaoka with the sound from foundry as BGM.
2. About Menu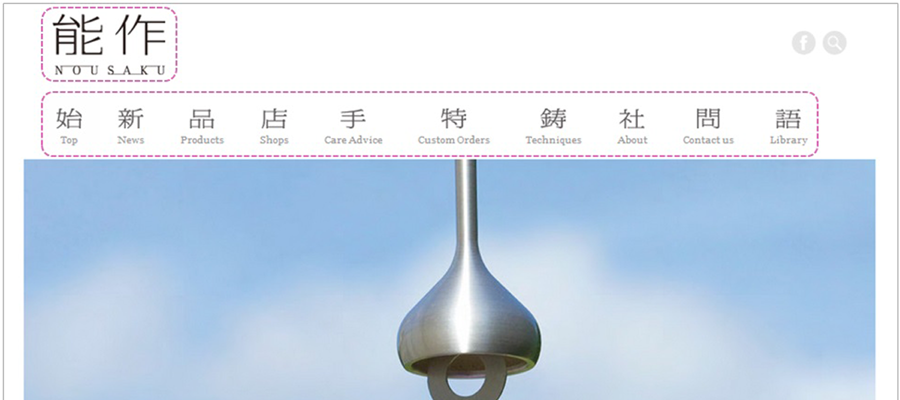 Following is the list of menu icons;
-Logo of NOUSAKU: back to the language page
-Top: the top page of the website of each language
-News: various latest information such as event & fairs, new product, shop info, etc.
-Products: a complete listing of NOUSAKU original products
-Shops: an overview of our direct shops in Japan
-Care Advice: general handling care guide of our pieces (categorized by material/finishing)
-Custom Orders: selection of our OEM projects and made-to-order products
-Techniques: an overview of our casting method and basic material which we handle
-About: general company information and history
-Contact Us: an online form to contact us
-Library: various articles updated from time to time
3. About Quick Search
If you are looking for particular product or information related specific keyword, try Quick Search located on the right top corner of all pages.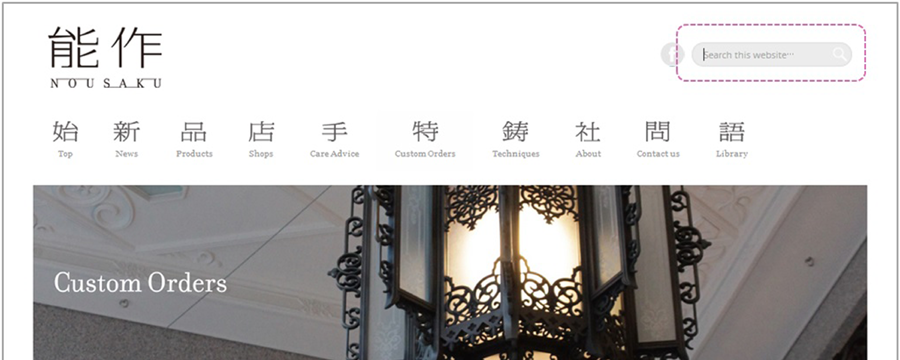 Enter the word, and click Enter key. The search can be made by product #, product name, or any phrase. By clicking the title of each search result, you will be guided to the appropriate page.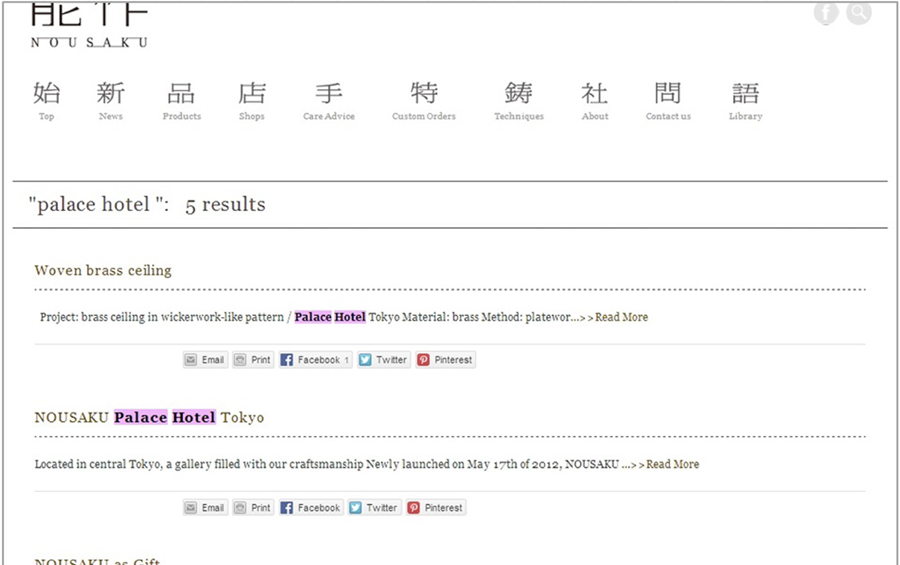 4. How to use Favorite List
If you would like to book mark several products and consider later, or want to make a quick list of your favorites, use Favorite List.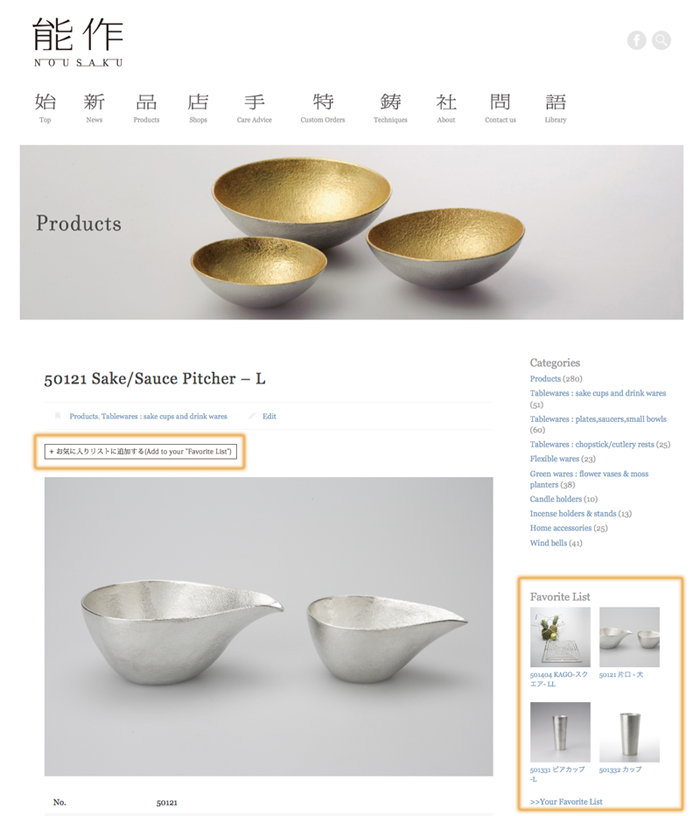 Click on the banner "+Add to your Favorite List" on top of each product page, and those products will be listed in the right side of the Product page. If it does not seem to be active, your Cookie setting may currently not allow this function. Please check and try again.
5. About System Requirements
This site is best viewed with the following browsers;
*For Windows Users
-Internet Explorer 8.x higher
-Firefox 3.6 higher
-Clome 14.x higher
-Safari 5.x higher
-Opera 11.x higher
*For OS X Snow Leopard/Lion/Mountain Lion/Mavericks Users
-Firefox 4.x higher
-Clome 14.x higher
-Safari 5.x higher
-Opera 11.x higher
*For iOS Users
-iOS 4 higher
-iPad 2 higher
*For Android Users
-Android 2.2 higher