700012 Denture bath – Feuille – Pink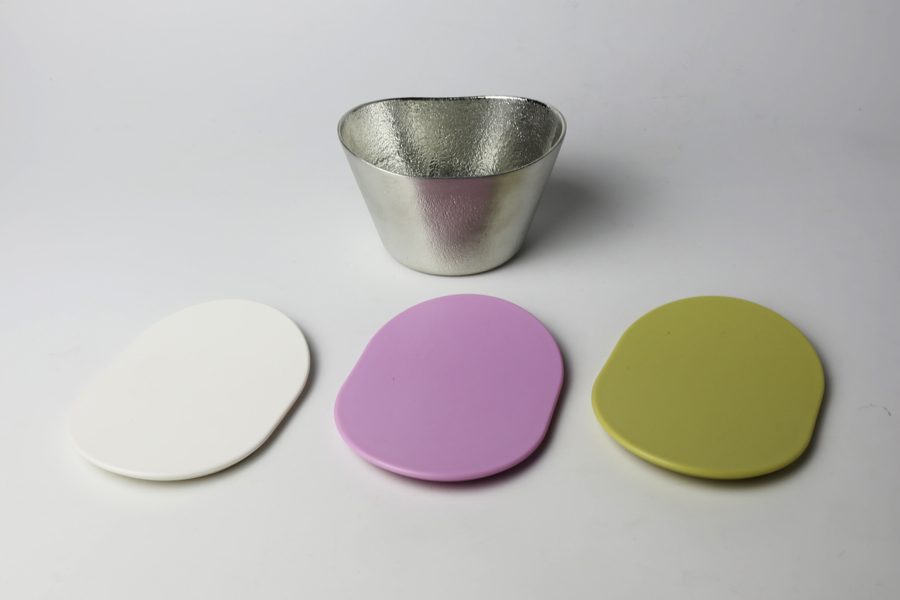 No.
700012
Name
Denture bath - Feuille
Size
H60 W76 D98mm
Color/Shape
Pink
Box size
H67 W117 D70mm
Weight
(with box)
260g (320g)
Material
Body: Tin(100%) Lid: Antibacterial resin plastic
Introduction
This item is made of 100% pure tin using traditional casting technique handed down through generations for more than 400 years. As tin is known to absorb impurities and purify water by its high antibacterial property, this container enables to keep dental care products clean.
The antibacterial resin plastic lid comes in 3 colors: white, pink and green.

[Maintenance]
- After cleaning dental care products such as dentures, please keep it in container filled with water.
- Please change the water every day.