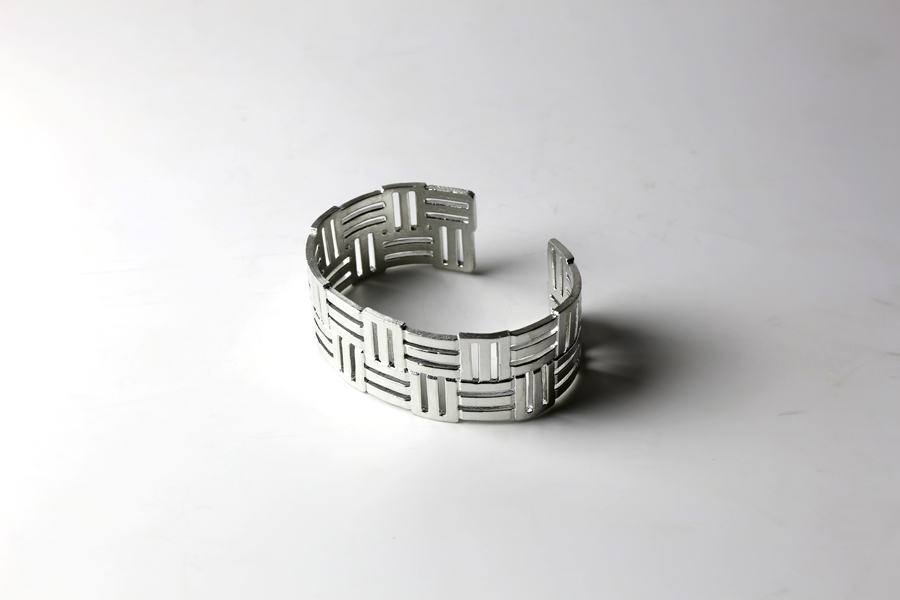 No.
600202
Name
Accessory Aya series - Bangle
Size
H60 W75 D24mm
Box size
H42 W98 D98mm
Weight
(with box)
51g (108g)
Design
RicoRisa
Material
Tin 99.9%, Silver 0.1%
Introduction
This accessory is made using a traditional casting technique which has been handed down for 400 years in Takaoka city, Toyama prefecture.
Taking advantage of the property of tin which is soft enough to bend by hands, this item can be shaped to fit  to your size. Add your taste, it will make the perfect addition to  any look.