600050 Cutlery Holder -lucky motif – set of 2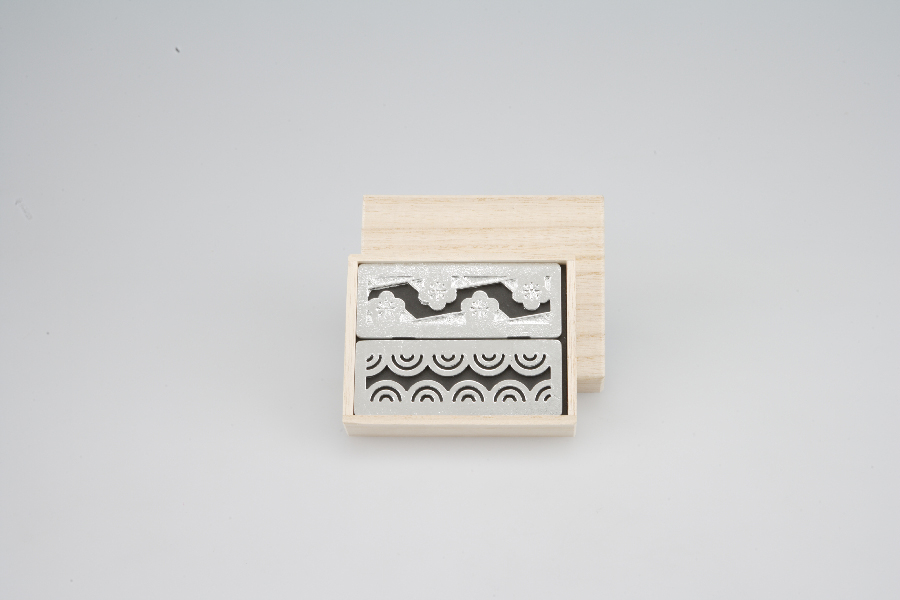 No.
600050
Name
Cutlery Holder - lucky motif - set of 2
Size
H2 W88 D34mm
Box size
H25 W87 D110mm
Weight
(with box)
108g (116g)
Material
Tin (100%)
Introduction
The cutlery rest is made using traditional casting technique which has been passed down through generations for over 400 years in Takaoka, Japan. Pure tin ware is hygienic, washable and safe for serving foods. Suitable for chopsticks and spoons, as well as card holders. Supplied in a box of paulownia wood.

Meaning of 5 Patterns: 1) Plum: plum blossoms, meaning 'tidy' and 'wisdom'/ symbols of auspicious occasion 2) Nandin: lucky plant which is believed to turn problems into blessings 3) Gourd: meaning 'prosperity' and 'harmony.' 3 gourd is an indication of good fortune, and 6 for good health 4) Tortoiseshell: meaning'longevity,' 'success in love,' 'happy married life' 5) Wave: infinite expanse

[Directions for use]
1) Place the center of the cutlery rest over the corner of a table.
2) Bend along the corner (forming a V shape).
*Do not bend back and forth repeatedly.