511210 Sake Pitcher – L [gold]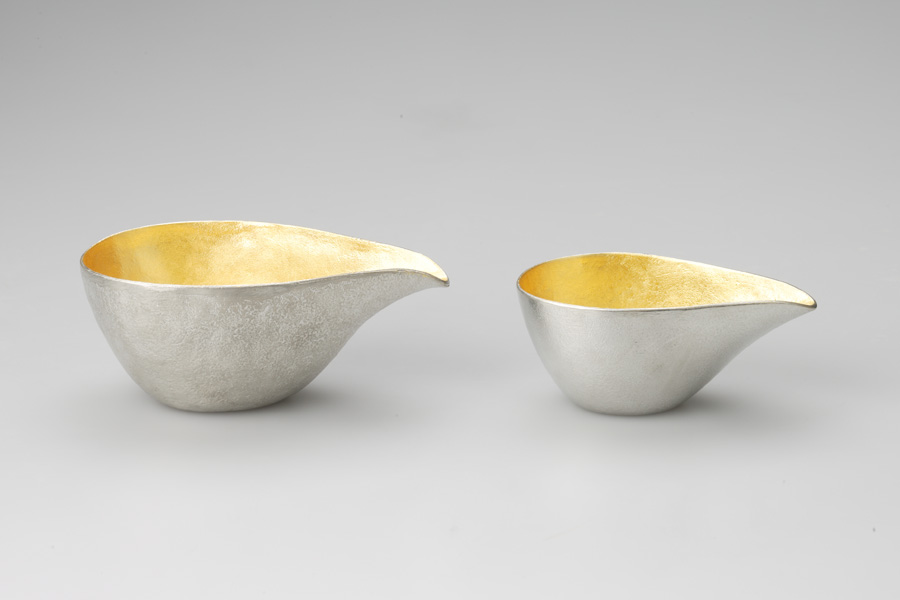 No.
511210
Name
Sake/Sauce Pitcher - L [gold]
Size
H63 W162 D90mm
Box size
H70 W180 D110mm
Weight
(with box)
450g (545g)
Capacity
approx. 280cc
Material
Tin (100%), gold leaf
Introduction
Known as the most expensive metal after gold and silver, tin is very malleable and flexible. Though having nearly the whiteness of silver, it does not rust easily nor will air tarnish it readily. It is significantly antibacterial, and also known as a material with high heat conductivity. Tin ware cooled in a refrigerator for 2-3 minutes will keep the dish fresh and cold.
NOUSAKU uses pure tin. It is common to add other metallic materials to provide durability and facilitate cutting work, but NOUSAKU uses tin without such additives. Accumulated experience of skilled craftsmen enables us to produce these unique pieces. The piece is also special for its finishing. The inner side of this item is gilded; a collaborative manufacturing between craftsmen of gold leaf at Kanazawa, Ishikawa prefecture. It can be used as sake pitcher, wine ewer, tableware, flower vase, etc.