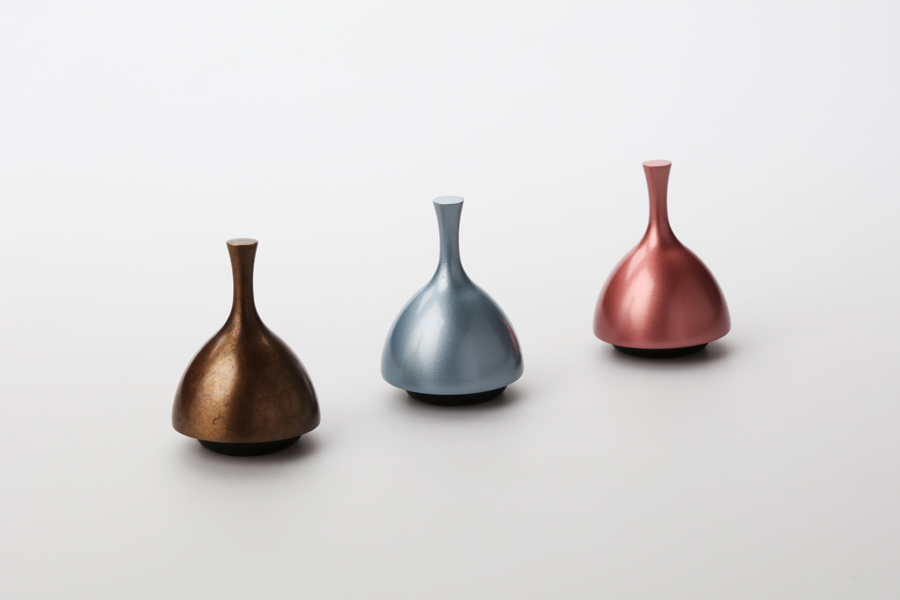 No.
506112
Name
Bell Ring
Size
H62 φ44mm
Color/Shape
Golden Brown (Left)
Box size
H78 W62 D62mm
Weight
(with box)
80g (120g)
Material
Silzin bronze
Introduction
This bell is manufactured using traditional casting techniques which have been passed down through generations for over 400 years in Takaoka, Toyama, Japan.
The bell made of Silzin bronze, is characterized by its clear sound, which has lasted through the ages.
The simple and sound–focused design enables the bell to linger longer and its beautiful ebony clapper can also be used as a stand.