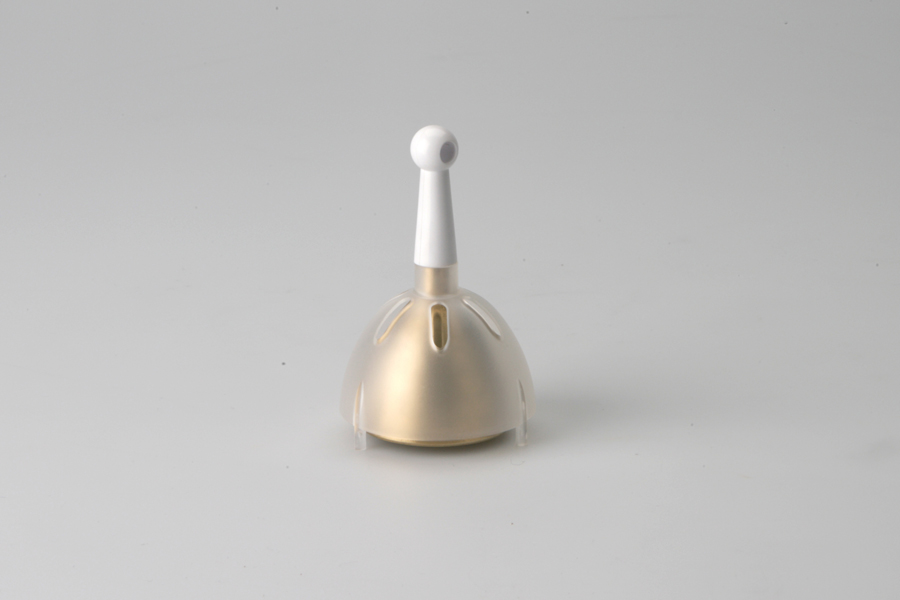 No.
506110
Name
Caregiving Bell
Size
H80 φ50mm
Color/Shape
White
Box size
H85 W58 D58mm
Weight
(with box)
60g (110g)
Material
Brass (60% copper, 40% zinc) / White acrylic cover
Introduction
This bell is manufactured using traditional casting techniques which has been passed down through generations for over 400 years in Takaoka, Toyama Prefecture.
The handle is designed as easy-to-grip for all age. The top hole is for a string which enables you to carry the bell even when difficult to hold. A beautiful clear lingering sound can be enjoyed by virtue of an acrylic cover with small foot parts.