505311 Flower vase – Tube – L Gold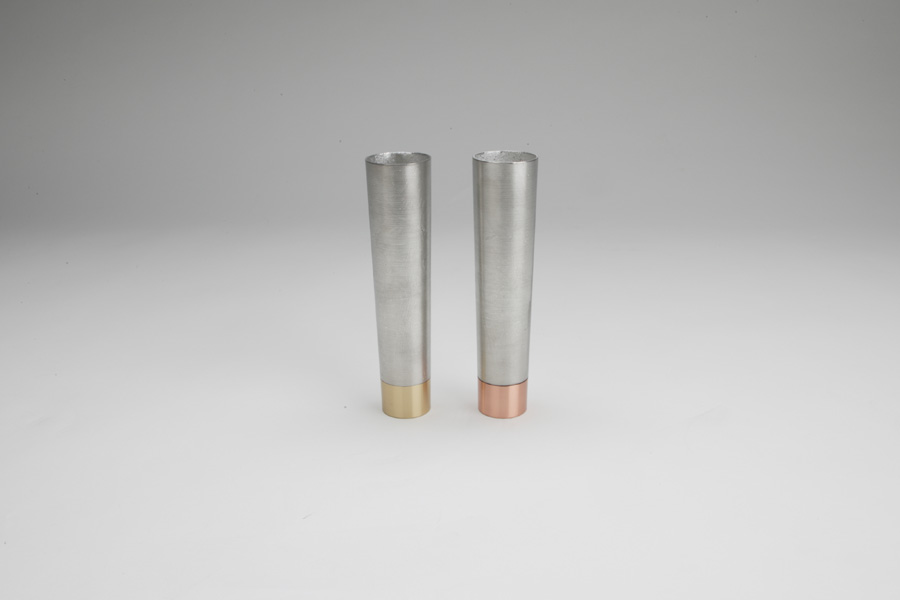 No.
505311
Name
Flower vase – Tube – L
Size
H165 φ39mm
Color/Shape
Gold
Box size
H45 W48 D178mm
Weight
(with box)
263g (317g)
Design
Kenji Fukushima
Material
Tin 100% / buttom: Brass (60% copper, 40% zinc)
Introduction
The tube motif flower vase is a beautiful combination of 2 materials; a 100% pure tin tube and a brass cap.
Pure tin is significantly antibacterial, known to absorb impurities in water, which extends the life of a freshly cut flower.  As pure tin is so soft and malleable, the tube shape can be easily changed along with your ideas.
The Cap comes in 2 colors, gold and pink gold.