505261 Flower vase – LASSO – MARU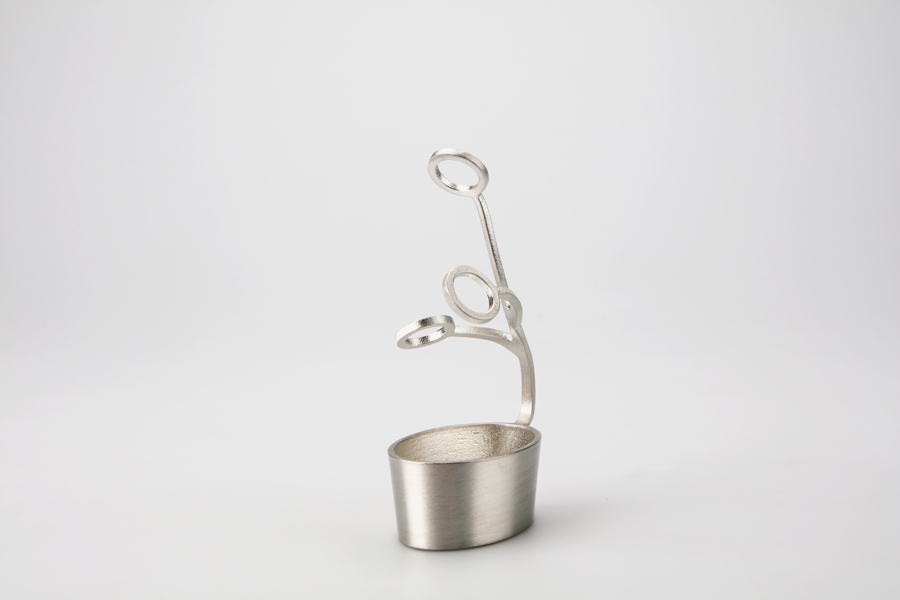 No.
505261
Name
Flower vase - LASSO
Size
H115 W60 D73mm
Color/Shape
MARU
Box size
H37 W195 D84mm
Weight
(with box)
116g (200g)
Design
Satoshi Umeno
Material
Tin (100%)
Introduction
This item is made using traditional casting techniques handed down for more than 400 years in Takaoka City, Toyama prefecture.
Made of 100% pure tin which is soft enough to bend by hands making unique crackling sound called 'Tin Cry', it can be used as a flower vase, pen holder, or even tableware with its high antibacterial property. Pull the tree parts upward, it let you enjoy the item in multiple ways by adding your creativity.