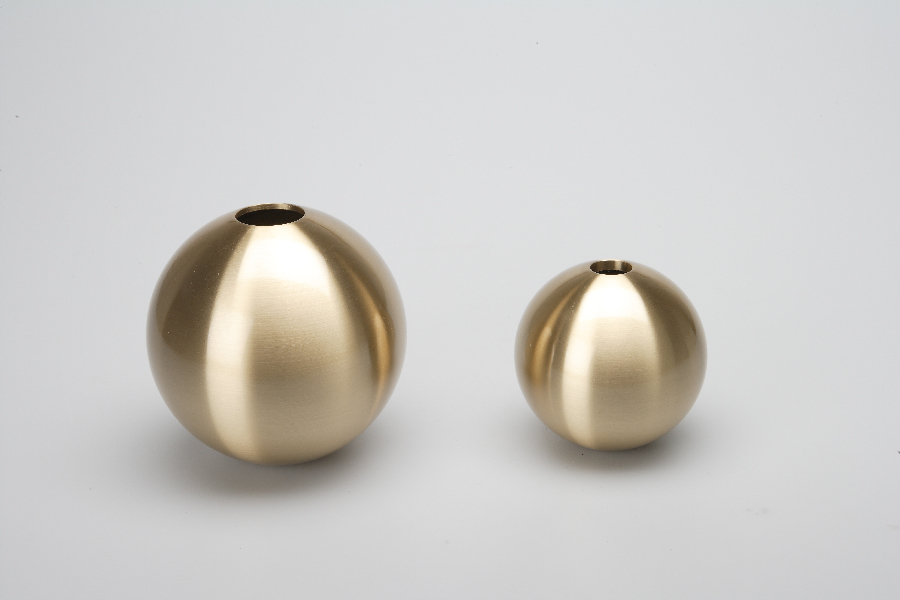 No.
505220
Name
TAMA - S
Size
φ100 H96mm
Box size
H102 W112 D112mm
Weight
(with box)
468g (1222g)
Material
Brass (60% copper, 40% zinc)
Introduction
This item is made of brass using traditional casting technique handed down for 400 years in Takaoka, Toyama prefecture.
Featuring 2 colors (finished with urethane clear coat for Gold and nickel plating for Silver.)  Each item being hand finished by our craftsmen, to accetuate the beauty of material.