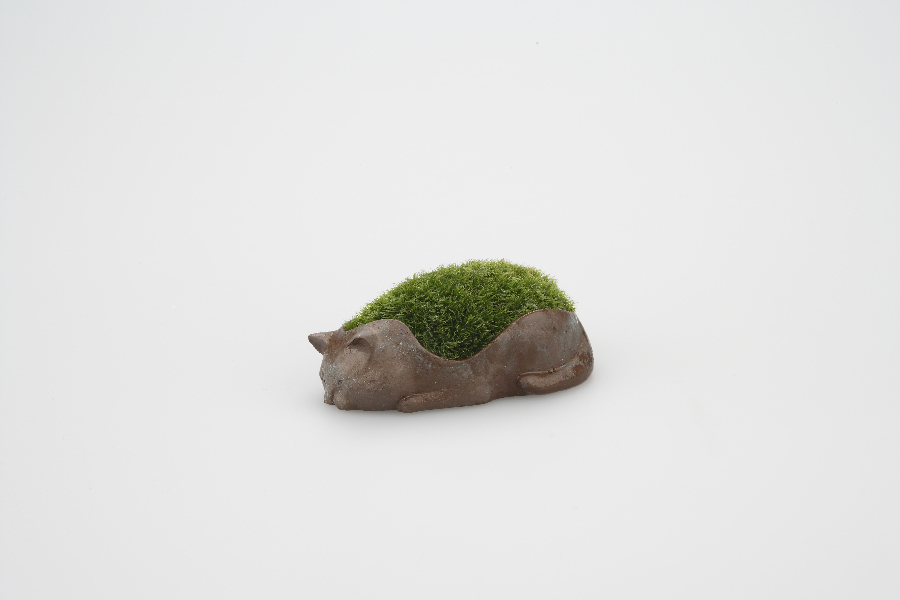 No.
504050
Name
Cat - bronze
Size
H40 W95 D60mm
Weight
(with box)
g (308 (Without moss)g)
Design
Yuriko Aoki / Keshiki Bonsai Shinajina
Material
Bronze
Introduction
This container is a bronze cast ware (by lost wax casting method,) a traditional craft in Takaoka City, Toyama prefecture, Japan. The item is designed as a bonsai container which uses moss bonsai to resemble a back of a cat. Enjoy the small art of bonsai.

[Maintenance / Cautions]
-Wipe the container with a soft cloth after watering or the color may change.
-To grow, moss must be moist at all times.
-Moss likes cool, moist and shady environment with indirect sunlight. Moss does not like much sun, heat, dry spells, or handling.
-Use a fine mist to water.
-When dried or leaving for days, wrap the pot and soil in plastic wrap to keep in moisture and humidity with indirect sunlight.
-Keep away from too much heat and humidity in that condition or moss may rot.
-Wipe the pot with a soft cloth.
-Frequent misting to keep moist (not soaking wet)will help keep them green & happy!
*Because it grows from spores, never throw away even if
it dries and turns brown. It will grow again when the
conditions improve.