501902 Champagne Cooler – golden brown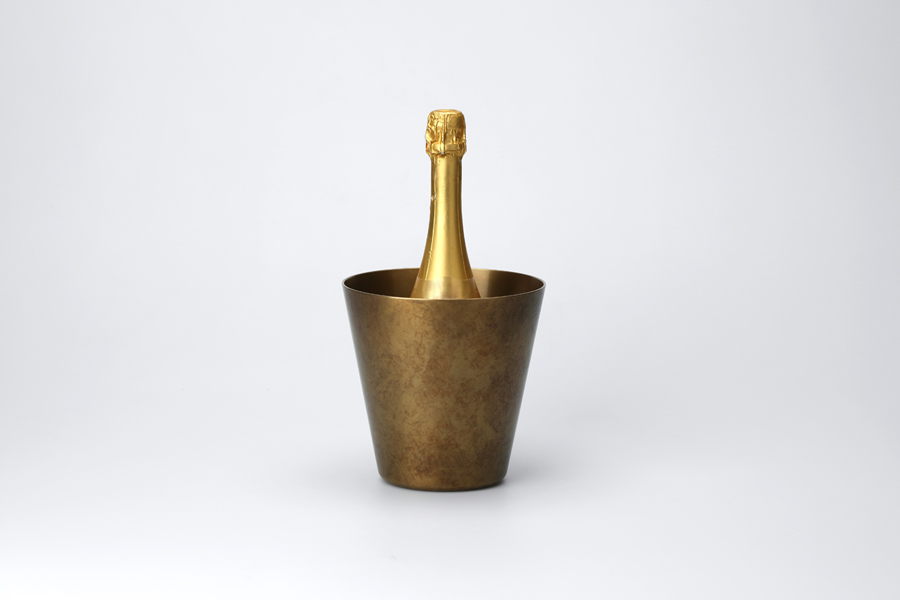 No.
501902
Name
Champagne Cooler – golden brown
Size
H180 φ175mm
Color/Shape
golden brown
Box size
H189 W232 D232mm
Weight
(with box)
1652g (2425g)
Material
Brass (60% copper, 40% zinc)
Introduction
A champagne cooler made of brass, to decorate your table beautifully.
This item is manufactured employing a traditional casting technique which has been handed down for more than 400 years in Takaoka city, Toyama prefecture.
In order to enhance the properties of brass material, we apply a surface treatment by coloring after manual finishing process carefully carried out by our highly skilled craftsmen.
The attractive nuance of the golden brown is obtained by changing the surface chemically by expert craftsmen. Therefore, every item has a subtle difference in color.
This item is also recommended as a perfect gift for your special occasion.