501717 Chopstick Rest – RAICHO – set of 2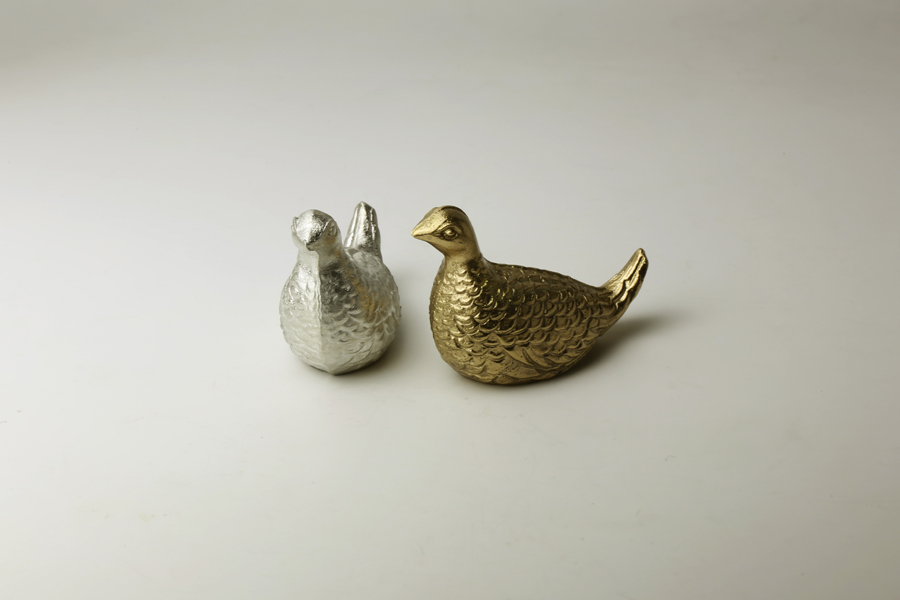 No.
501717
Name
Chopstick Rest - RAICHO - set of 2
Size
H33 W50 D21mm
Box size
H38 W95 D77mm
Weight
(with box)
140g (180g)
Material
Right side: Tin (100%), Left side: Brass (60% copper, 40% zinc)
Introduction
Raicho (Rock ptarmigan) is designated as the prefectural bird of Toyama. Living in Tateyama, they are seasonally camouflaged; its feathers molt from white to brown in order to protect themselves from predators. The material represents the difference of their appearance; tin in winter and brass in summer.
This item is one of the Toyama souvenir series where NOUSAKU based in.
Though it is designed as chopstick rests, you can use these as objects, paperweights or anything to add enjoyment to your life.