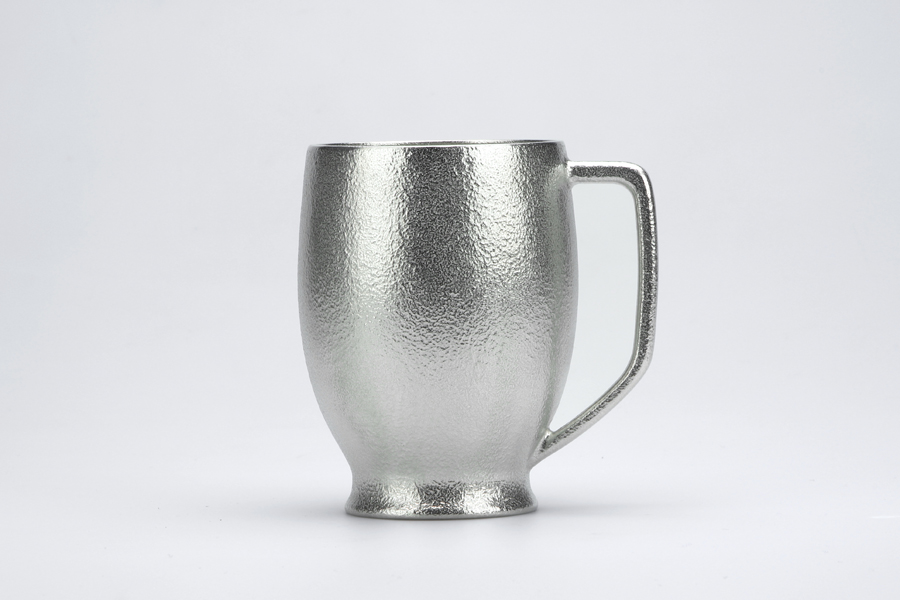 No.
501321
Name
Tin Beer Mug
Size
H124 W121 D95mm
Box size
H128 W105 D119mm
Weight
(with box)
681g (799g)
Capacity
600㏄
Material
Tin (100%)
Introduction
A massive tin beer mug with a handle. The capacity of 600 cc enable you to drink plenty at once. The rough sandy texture of casting surface provides you with an enjoyable mellow foaming of beer.
Since the past, tin has been employed for sake cups and tea sets because of the belief that it can make drinks milder and enhance its flavor thanks to the effect of tin ions.
It has also excellent heat conductivity and you will be able to enjoy a chilly beer after cooling the mug in a refrigerator for a few minutes, idea. It is recommended for iced coffee and soft drinks as well.