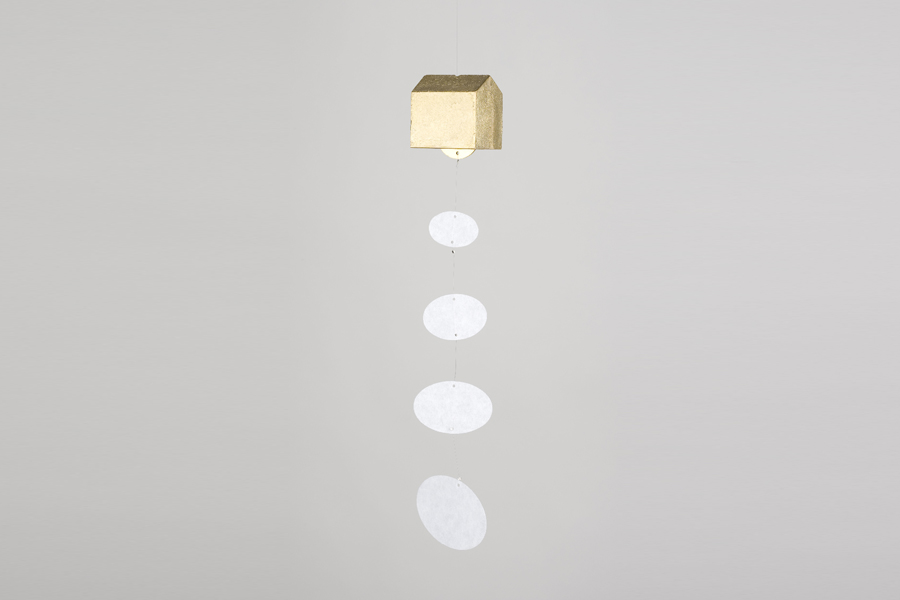 No.
101210
Name
Home
Size
H39 W40 D34mm
Color/Shape
Casting Surface
Box size
H57 W216 D70mm
Weight
(with box)
115g (146g)
Design
Hisae Igarashi
Material
Brass (60% copper, 40% zinc)
Introduction
This wind bell is manufactured using traditional casting techniques which have been passed down through the generations for over 400 years in Takaoka City, Toyama Prefecture. You can appreciate the clear sound which can only be made by a brass
wind bell. Sand casting molds produce special features such as rough or textured gold color casting surfaces. This is a cast object and, as such, it retains a unique texture and appearance. The beauty of the material and the design work splendidly together to form a perfect harmony.

[Directions for use]
-Do not rub with a metal polisher.
-Although the object receives a color fixing finish, the color may slightly fade over time.
-The slip is made of Japanese paper which is water resistant but not waterproof.
-We recommend you place the wind bell indoors when the wind blows strongly.

[Maintenance]
-Wipe with a soft cloth or a sponge after use.
-Treat w ith diluted dishwashing detergent and lightly rub with a damp sponge/ cloth if needed.
-Then wipe with a dry cloth.