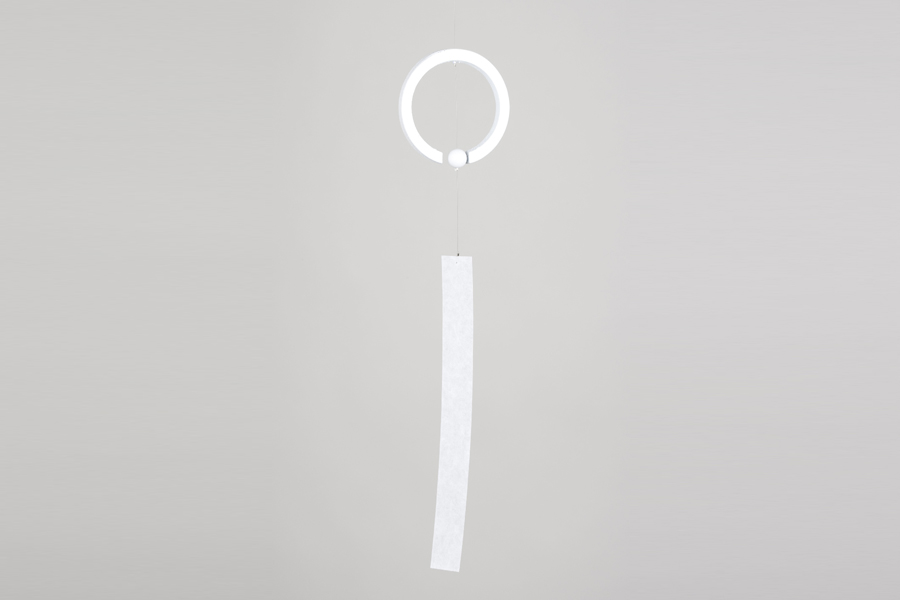 No.
101070
Name
HEIRIN - MARU
Size
H65 W65 D6mm
Color/Shape
Matte White
Box size
H33 W217 D92mm
Weight
(with box)
56g (82g)
Design
Koichi Wakasugi
Material
Brass (60% copper, 40% zinc)
Introduction
This wind bell is manufactured using traditional casting techniques in Takaoka City, Toyama Prefecture. You can appreciate the clear sound which can only be made by a brass wind bell.
HEIRIN (flat bell) series is available in 3 colors: Nickel, where the object has a hairline finish followed by a nickel plated finish; White, where the object is coated with matt white finish; Black, with matt black finish. As the name implies, this wind bell is flat and sounds like a triangle. The fusion of material and the design work together
form a perfect harmony.

[Directions for use]
-Do not rub with a metal polisher.
-Although the object receives a color fixing finish, the color may slightly fade over time.
-The slip is made of Japanese paper which is water-resistant but not waterproof.
-We recommend you place the wind bell indoors when the wind blows strongly.

[Maintenance]
-Wipe with a soft cloth or a sponge after use.
-Treat w ith diluted dishwashing detergent and lightly rub with a damp sponge/ cloth if needed.
-Then wipe with a dy cloth.