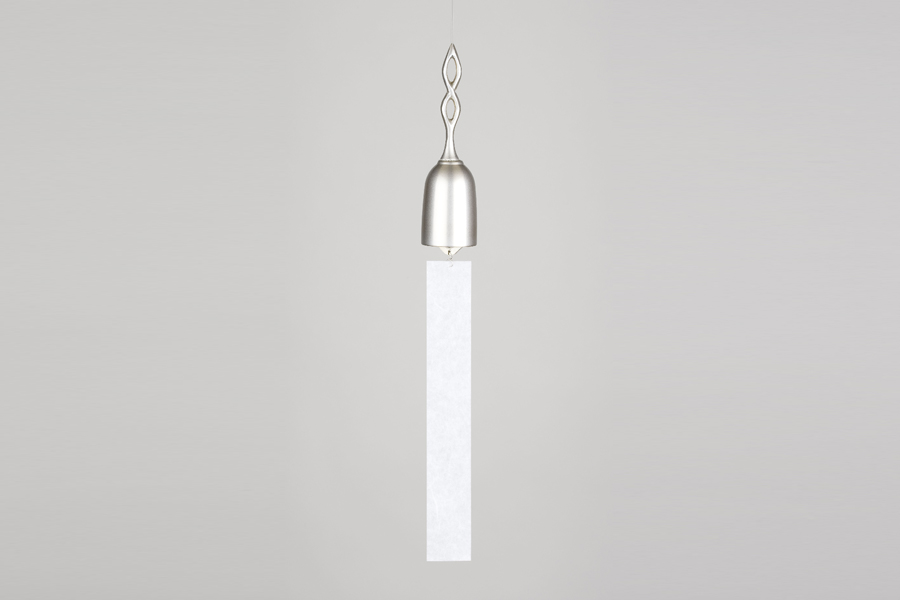 No.
101060
Name
Wing
Size
H132 φ37mm
Color/Shape
Silver
Box size
H57 W216 D70mm
Weight
(with box)
137g (239g)
Material
Brass (60% copper, 40% zinc)
Introduction
This wind bell is manufactured using traditional
casting techniques in Takaoka City, Toyama
Prefecture. You can appreciate the clear sound
which can only be made by a brass wind bell. Both objects are made of brass. The silver object is silver plated, while Takaoka's traditional coloring techniques recreates the beautiful brass color from ancient times. To accentuate the beauty of the material we make each object one at a time on a turning wheel. Given a hairline finish, the piece expresses a perfect harmony of modern design and traditional technique.

[Directions for use]
-Do not rub with a metal polisher.
-Although the object receives a color fixing finish, the color may slightly fade over time.
-The slip is made of Japanese paper which is water resistant but not waterproof.
-We recommend you place the wind bell indoors when the wind blows strongly.
[Maintenance]
-Wipe with a soft cloth or a sponge after use.
-Treat w ith diluted dishwashing detergent and lightly rub with a damp sponge/ cloth if needed.
-Then wipe with a dry cloth.